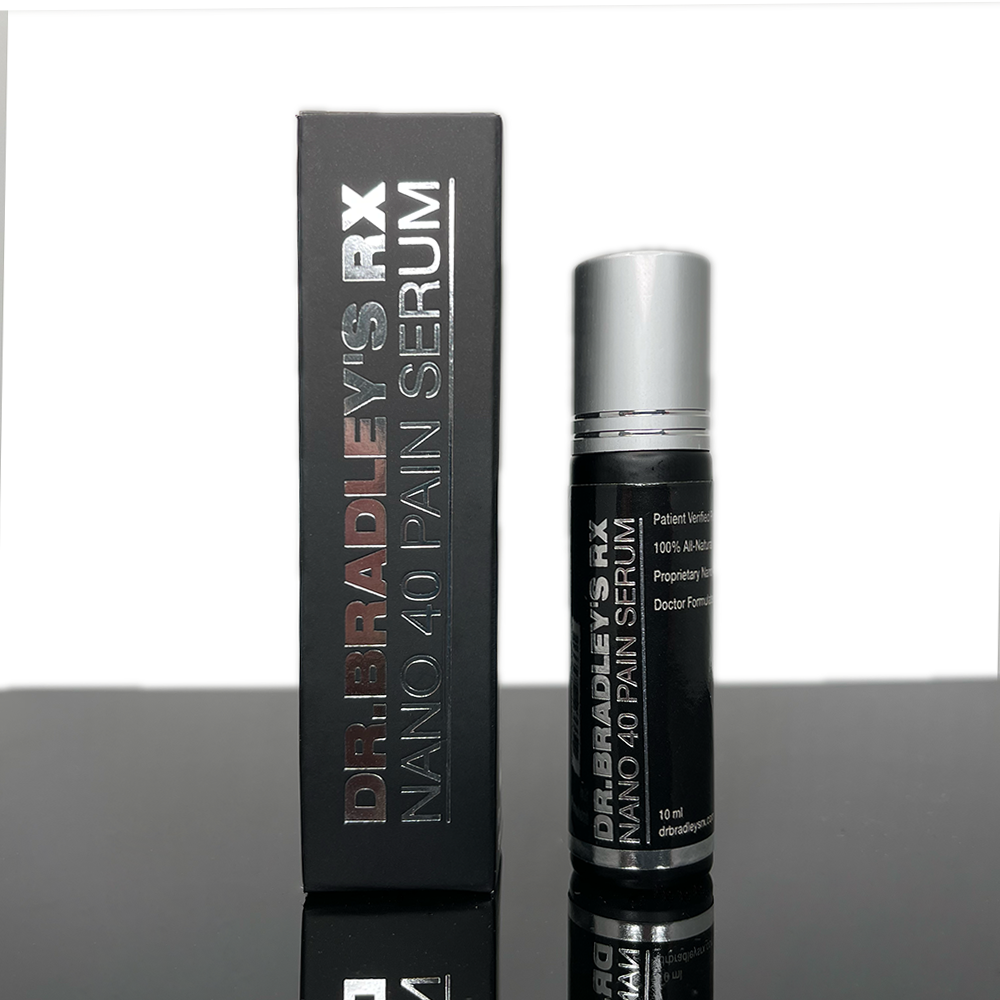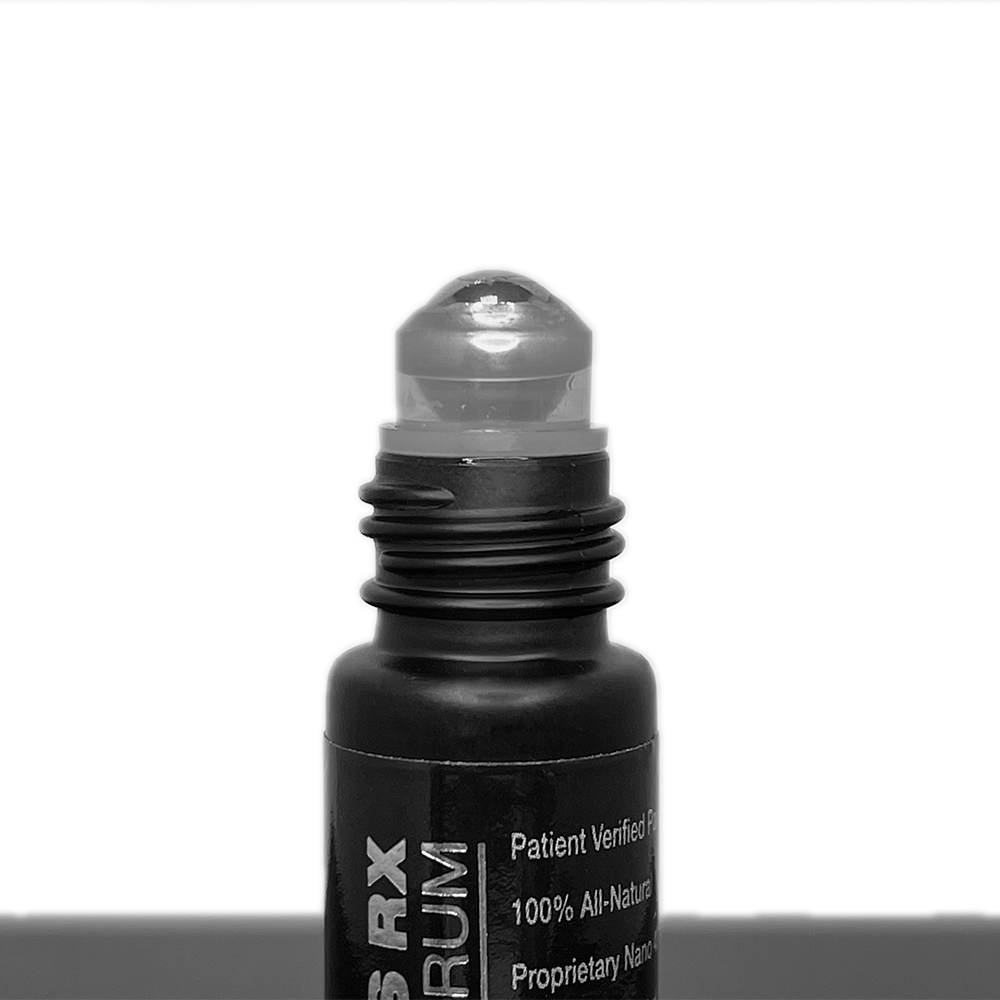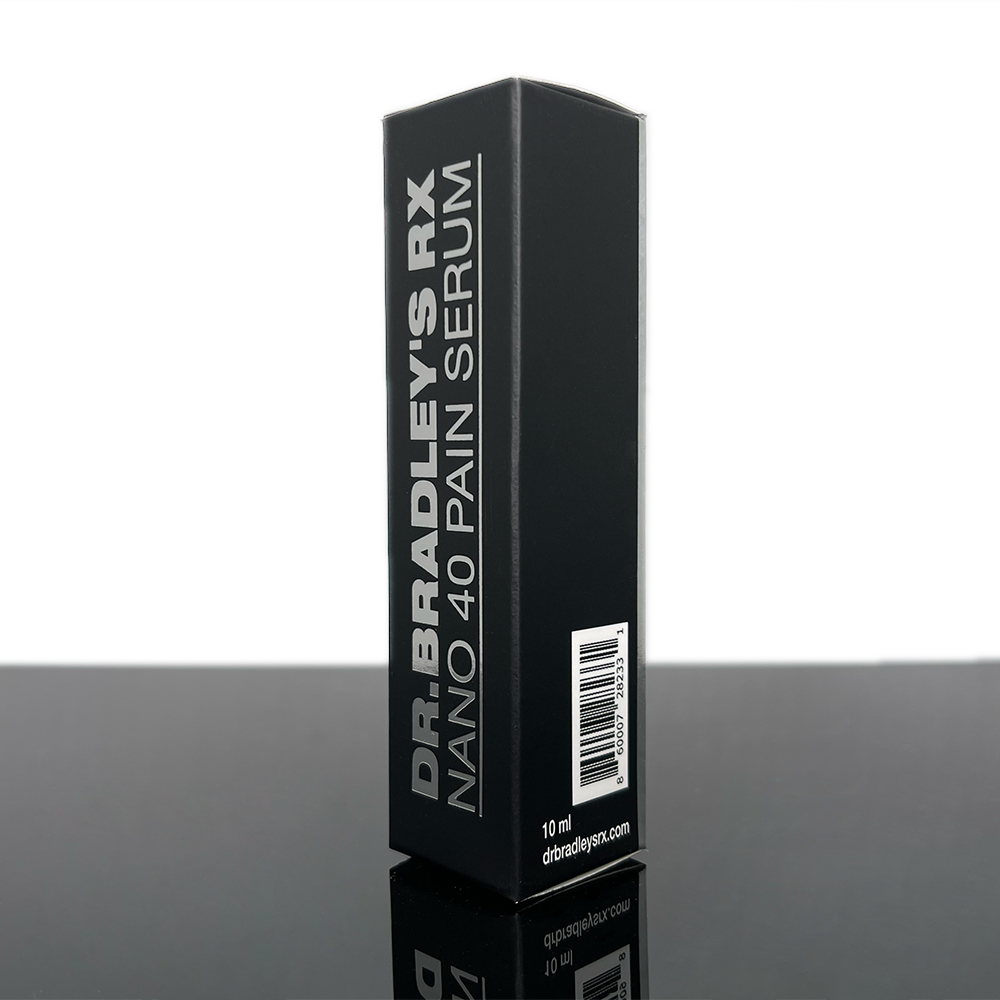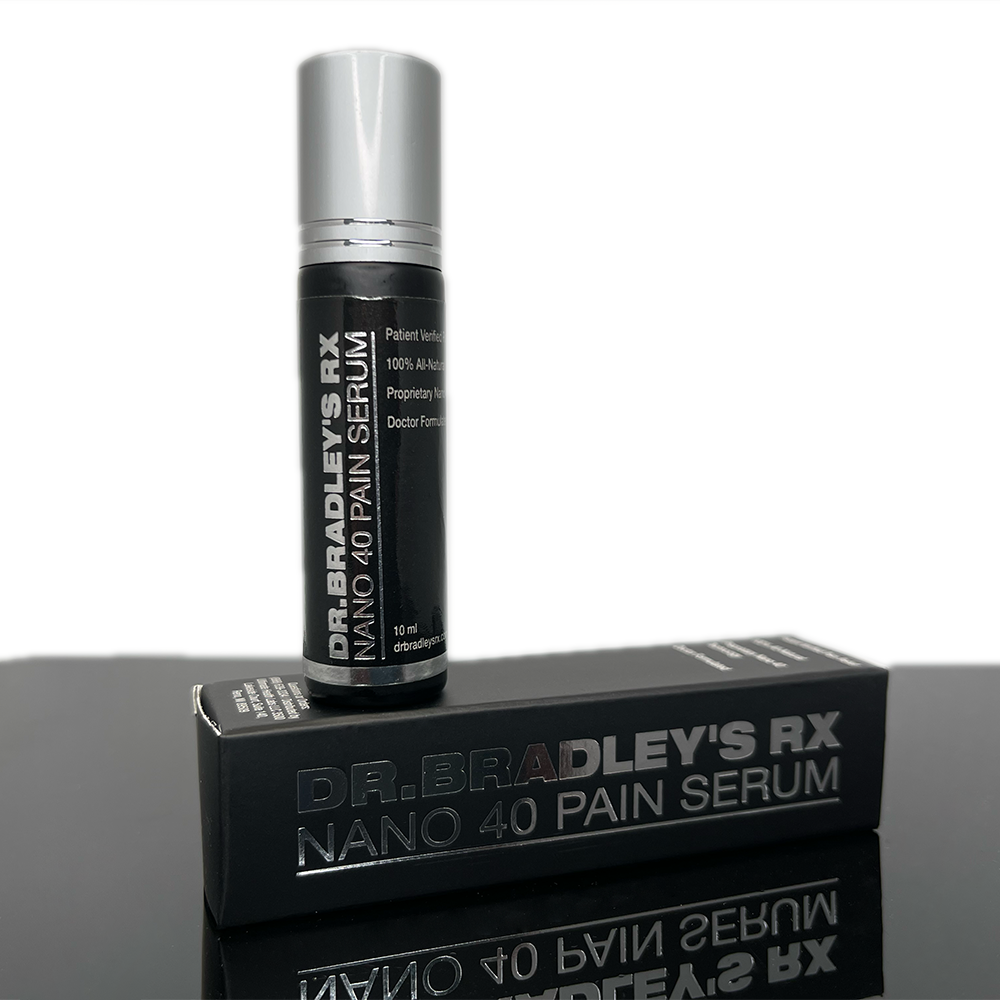 Nano 40 Pain Serum - 10 mL Roller
Introducing Nano 40 Pain Serum: Revolutionizing Pain Relief
through Cutting-Edge Nanotechnology Harnessing the power of advanced nanotechnology. Nano 40 Pain Serum presents a groundbreaking solution that brings together the potency of
all-natural anti-inflammatory and pain-relieving ingredients. By employing state-of-the-art nanotechnology, our serum surpasses conventional products,
allowing it to penetrate the skin deeply and precisely target problem areas for rapid pain relief and accelerated healing. Crafted with an array of carefully selected plant-based components, including the renowned Turmeric, Oil of Wintergreen, Vitamin D and
Concentrated Hemp Extract our serum provides a harmonious blend of natural goodness. Each ingredient works synergistically to alleviate pain and inflammation, ensuring a comprehensive healing experience. What sets Nano 40 Pain Serum apart is not only its exceptional efficacy due to its extreme small particle size, but also its patient tested, doctor
created and FDA-approved status. This accolade guarantees the safety and quality of our gel, setting it apart as the market's foremost choice for pain relief. Unlike other options, our serum boasts lightning-fast absorption, making it the most efficient pain-relieving and healing product available. Plus, rest assured, it achieves these extraordinary results without any harmful
side effects. Experience the future of pain management with Nano 40 Pain
Serum. Empower yourself with the innovative and transformative potential of nanotechnology, revolutionizing the way you find relief and healing from pain.
Active Ingredients List:
Menthol 3.7%
Camphor .33%
Capsaicin .025%
Inactive Ingredients List:
All Nano 40 Pain Serum ingredients are Natural and when possible Organic
Organic Algae extract, Organic Aloe Vera, Alpha Pinene, Arachidic acid, Organic Arnica Oil, Beta Caryophyllene, Camphor,
Organic Caprylic Capric Triglycerides, Organic Capsaicin, Organic Copaiba oil, Distilled water, Full Spectrum Hemp 1200mg CBD, GABA, Glycerophosphocholine, Humulene, Hyaluronate gel, isoamyl
Cocoate, isoamyl Laurate, Limonene, Linalool, Linoleic acid, Linolenic acid,
Lysolecithin, Lysophosphatidylcholine, Organic Mixed Phospholipids, Mixed Tocopherols, MSM,
Organic Oil of Wintergreen, Oleic acid, Palmitic Acid, Organic Peppermint Oil, Phosphatidylcholine,
Organic Refined coconut oil, Sodium Benzoate, Sorbic acid, Soy Lecithin, Stearic acid, Turmeric Oil,
Organic Vegetable Glycerin, Xanthan Gum
For the temporary relief of minor aches and pains of muscles and joints (arthritis, simple backache, sprains, strains, bruises)
Use only as directed. – For use by adults 18 years and older. Apply to affected area no more than 3 to 4 times daily. Children under 18 years of age: consult your doctor.
Comes in 30 ML Pop up Applicator and 10ML Rollerball
INFLAMMATION | PAIN RELIEF | HEALING
Experience pain relief faster and longer.
Our FDA approved Nano Pain Serum is the most concentrated, fast, and effective topical pain reliever on the market.